When: Monday 12th November, 5:00pm – 6:00pm
Where: Powerhouse Museum, 500 Harris St, Ultimo
Room: Theatre, Level 2 down the stairs to the right of the registration/foyer area
Hashtag: #M16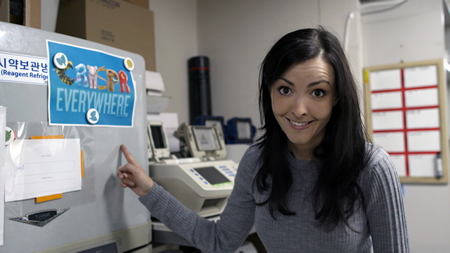 Attention Wars is a 6 x 8 minute documentary series that explores the notion that big tech companies are competing in a high stakes game for our attention. Examining the attention economy and the persuasive design of our devices and apps, we examine how technology affects our brain, behaviour and is shifting our cultural norms. All with the aim to empower people to have a healthier relationship with technology.
https://youtube.com/braincraft
Session Producer
Lisa Bailey, Exhibition Manager, MOD.
Presenter
Vanessa Hill, Science Educator / Host / Producer
Public ticketed event, register to save your seat!
(Delegates RSVP to this event during registration).
**This is a public event. Register to save your seat!**
Free to attend but you must RSVP.