Executive Director, Children's Discovery Museum Ltd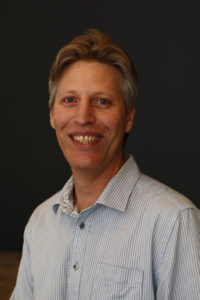 Adam is a leading provider of learning experiences that utilise the 'learning through play' methodology in developing skills and motivation around curiosity, communication, creativity, collaboration and a can-do attitude.
Adam co-founded Children's Discovery Museum Ltd in 2001 with a team of educators and business professionals, that led to the development of the Early Start Discovery Space in Wollongong – a unique Australian first, modelled on US-styled children's museums and hosted by a university faculty.
Current projects include collaborating with public libraries, and other local community education partners on a national initiative: the Little Bang Discovery Club involves training and equipping public libraries to offer science club-type activities and supplying science equipment to enhance library-borrowing collections.
Adam and his team regularly contribute their unique brand of educational experiences to science festivals and family events throughout Australia, the Middle East and Africa.
http://childrensdiscovery.org.au/
Sessions:
Case studies: Education
Case study: Little Bang – Bright Sparks: Delivering a national priority through local collaboration (Presenter)
Developing a breadth of skills by Learning through Play: the Six Bricks program (Session Producer, Presenter)