Universität Potsdam, Institut für Erd- und Umweltwissenschaften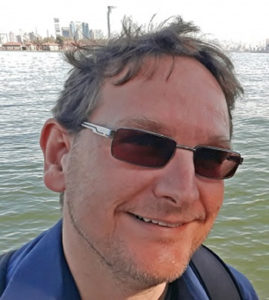 The Earth Sciences section of the University of Potsdam is involved in scientific research into the System Earth, as well as public relations work on geoscientific topics. One focus is on the didactic preparation of current geoscientific research and its transfer into the education sector. To this end, the Earth Sciences of the University are involved in the network GeoEd – Geowissen for schools.
The aim of the network is to strengthen the importance of earth sciences and their special socially relevant function in school education. For this purpose, a sustainable further education program for teachers will be developed together with natural and technical museums in Germany, which will raise existing know-how and new concepts from the local level to a national stage.
The experience gained so far supports us in putting the network on a foundation firmly rooted in higher education research. The close collaboration between the geosciences, the social sciences and didactics is at the center of the concept. At the University of Potsdam, the profile area Earth Sciences, Didactics of Geography and the Center for Teacher Education are particularly addressed. In addition, close contacts with natural history and technical museums in Germany will continue to play a major role.
Mr. Schneider coordinates the short, medium and long term concept of the GeoEd project and submits the planned application. In addition to the intensive contact with foundations, the identification of the needs on the part of the educators, the compilation of similar, already running activities and a potential analysis on the part of the museums pending work packages. In addition, the close networking of other, relevant partners for the project is to be initiated.
http://www.geo.uni-potsdam.de/mitarbeiterdetails/show/590/Simon_Schneider.html
Sessions:
Evidence-based scicom: Research exploring new and social media
Research paper: New Role for Science in Science Communication – Lessons to learn from analyzing CCS media coverage in Germany (Presenter)