Senior Content Producer, Australian Academy of Science
National Director, Pint of Science Australia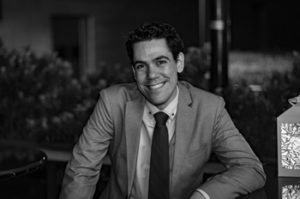 Dr Tom Carruthers is one of the two national directors of Pint of Science in Australia and is the Senior Content Producer at the Australian Academy of Science.
Tom has been involved with the Pint of Science festival for the last two years. With an extensive background in the sciences, science education and across various initiatives within the science communication sector, he brings a breadth of experience into the festival's leadership. His contribution to Pint of Science has helped break down localised silos and mature the festival into a more sustainable and collaborative organisation, where the team of volunteers work cohesively together to deliver a national celebration of current science research.
Recently, as part of the Communications and Outreach team at the Australian Academy of Science, Tom led the digital strategy for the Academy to achieve 1 million Facebook page likes. Taking advantage of his broad interdisciplinary background across the sciences, he now focuses on content production and plays an integral role in the verification processes of the social outreach project.
With his teams at both the Australian Academy of Science and Pint of Science, he is working to increase the general public's 'appreciation' for science and scientific thought. He reasons that this goal has the potential to be even more impactful than focusing on awareness (that can be ignored) or understanding (that can be out of date). With greater appreciation for science, the public is more likely to defer to expertise when appropriate and recognises fundamental scientific reason, leading to positive behaviour change within society.
https://au.linkedin.com/in/tjcarruthers/
https://www.facebook.com/AustralianAcademyofScience/
Sessions:
Case studies: Lessons from the experts
Case study: Scientists, Journalists and Science Communicators: a three-way partnership to build a social heavyweight (Presenter)
Case studies: Cultural Institutions and Festivals
Case study: Pint of Science – the evolution of the Australian festival (Presenter)