Visiting Fellow, Australian National University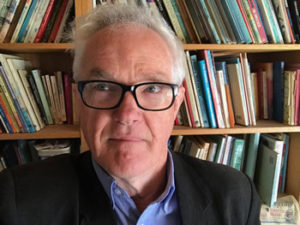 Mr Toss Gascoigne is a visiting fellow at CPAS.
Over the last 25 years he's worked for CSIRO as a communicator, helped set up Australian Science Communicators, and headed advocacy bodies FASTS (now AST) and CHASS.
He established 'Science meets Parliament' in 1999, as part of making the case for science and research to the government.
Toss is a member of the scientific committee of the PCST Network, and led efforts to transform a loose group of colleagues into a body with international reach, and incorporated in the ACT.
He has run hundreds of training workshops in Australia, the Pacific and other countries, working with Jenni Metcalfe. These have focussed on science communication, how to reach different audiences and explain sometimes complex concepts. He has a moderate record of publications.
Mr Gascoigne has more than 15 years' experience of heading national organisations in Australia, as Executive Director of the Federation of Australian Scientific and Technological Societies (FASTS) and the Council for the Humanities, Arts and Social Sciences (CHASS).
He is a former President and life member of both Australian Science Communicators and the international Network for the Public Understanding of Science and Technology.
http://www.tossgascoigne.com.au/
Sessions:
Bridging the gap between science communication theory and practice (Presenter)
How modern science communication has emerged in different countries over the last 50 years (Session Producer, Session Chair)
In conversation: why does science need style? (Session Chair)
Planning science communication (Facilitator)