Presenter, The Science Show, ABC RN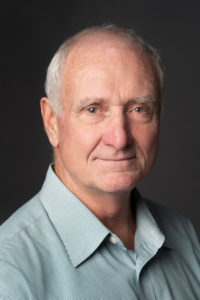 Science journalist and broadcaster Robyn Williams has presented RN's The Science Show and Ockham's Razor for over 40 years. Although he graduated with a Bachelor of Science (honours) in England, Robyn admits to spending as much time acting as studying. Early in his career he made guest appearances in The Goodies, Monty Python's Flying Circus and Doctor Who.
He has conducted countless interviews with scientists on ABC TV on programs such as Quantum and Catalyst, narrated the Nature of Australia series and appeared in World Safari with David Attenborough.
Outside the ABC, Robyn has served in various capacities, including president of the Australian Museum Trust, chairman of the Commission for the Future, and president of the Australian Science Communicators. In 1987, he was proclaimed a National Living Treasure. In 1993, Robyn was the first journalist elected as a Fellow Member of the Australian Academy of Science.
http://www.abc.net.au/radionational/robyn-williams/2913842
Sessions:
Citizen storytelling – how the small stories can combat the global warming hyperobject (Performer)